Welcome to the International SKYNET Data Center!
<!img class="img02" src="image/sn_skynetimg.png" alt="SKYNET image (map and graph)">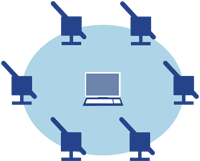 The Interntaional SKYNET Data Center (ISDC) was established in 2014 in order to provide products by the common data analysis system.
The ISDC produces standard products on aerosol properties using the standard algorithms approved by the International SKYNET committee and provides the products via web.
News & Notice
2017. 9.27
The 1st International SKYNET Committee meeting has held on September 16, 2017.